Bus fare – contactless
1 September 2020
In response to the exceptional situation related to COVID-19, the Autorité régionale de transport métropolitain (ARTM) is offering a temporary solution to public transit users to facilitate fare purchases, validations and inspections on buses.
For a limited time, the ARTM is offering the Bus fare – contactless for single trips, exclusively on buses and for the entire metropolitan region, for $3.50. It can be purchased, managed and validated in a contact-free manner via Chrono.*
Logging in or creating an account
You must be logged into a Chrono account to use the ticket purchasing feature. Log in now or create an account with a valid e-mail address. The ticket purchasing feature requires credit card information.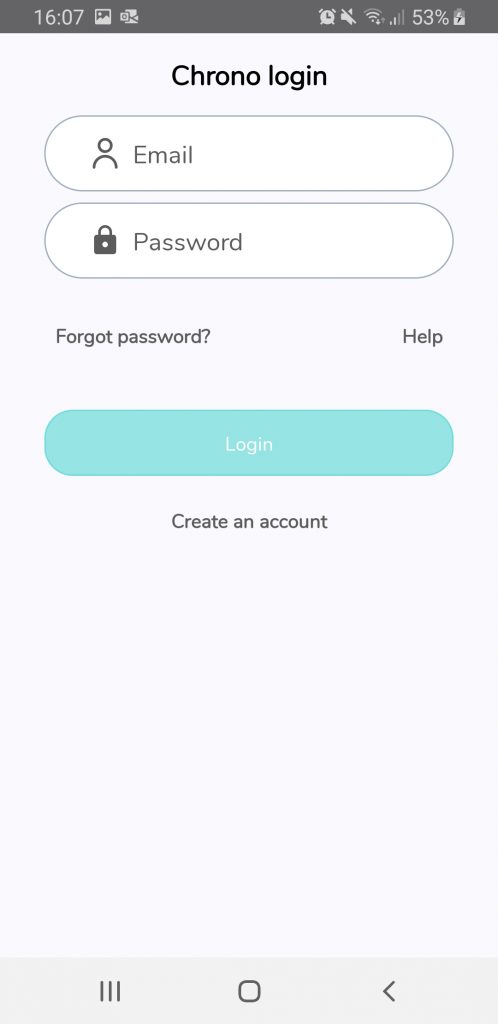 How to buy your ticket
Once you are logged into your account, buying your ticket only takes a few clicks! Click the ticket icon in the upper right corner or select the Transit fare tab in the main menu. (Remember that you will need an Internet connection to complete the purchase.)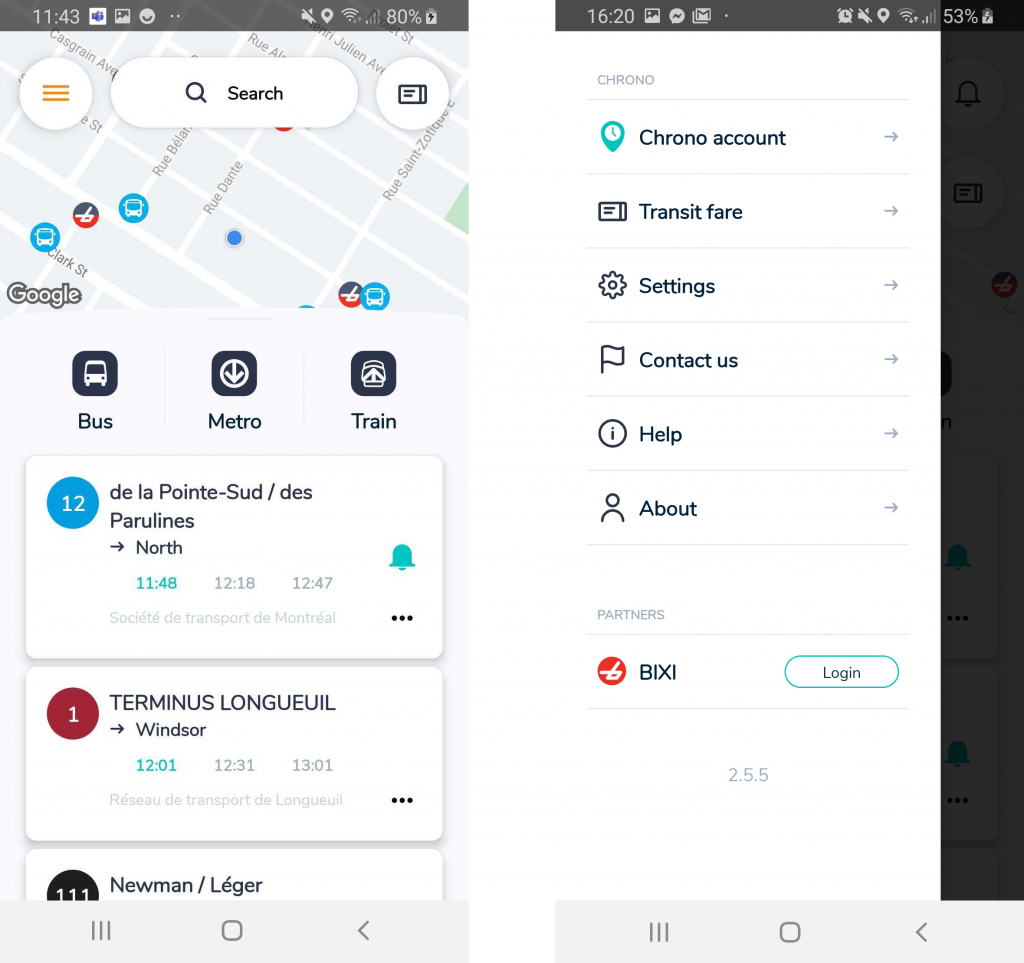 On the Transit fare page, click on "Purchase a transit fare". Select Bus fare – contactless.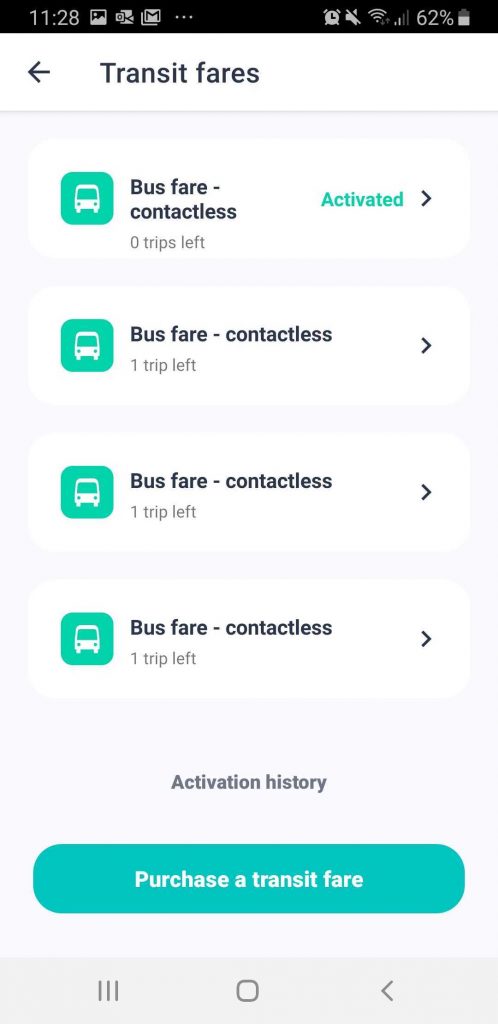 Enter your payment information.

A confirmation of your purchase will be sent to the e-mail address associated with your account. You are now ready to use your ticket!
How to use your ticket
Are you ready to board the bus? Activate your Bus fare – contactless as soon as you get on. You can access your tickets in the Transit fare tab.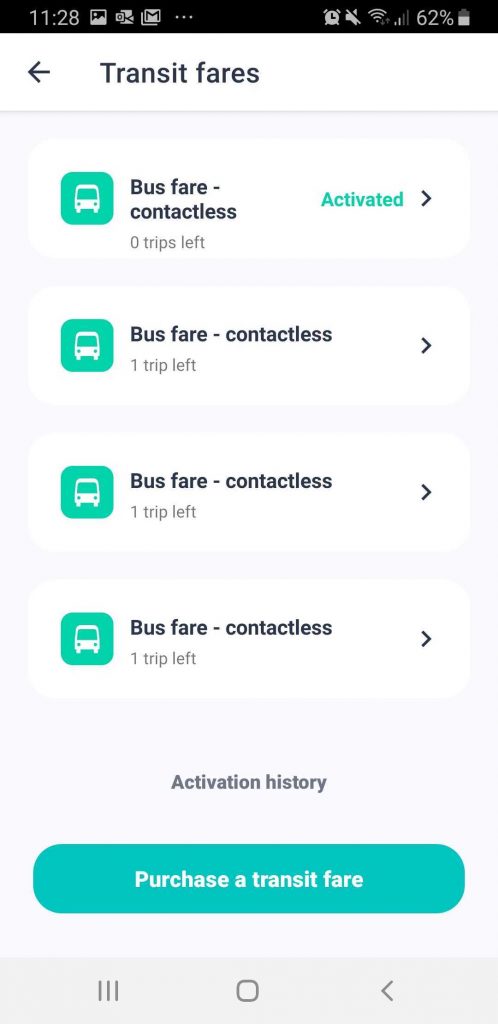 Select a ticket and activate it by clicking the "Confirm activation" button. (To complete the activation, your phone must be connected to the Internet. An connection to the internet must be maintained for the entire validity period of your ticket.)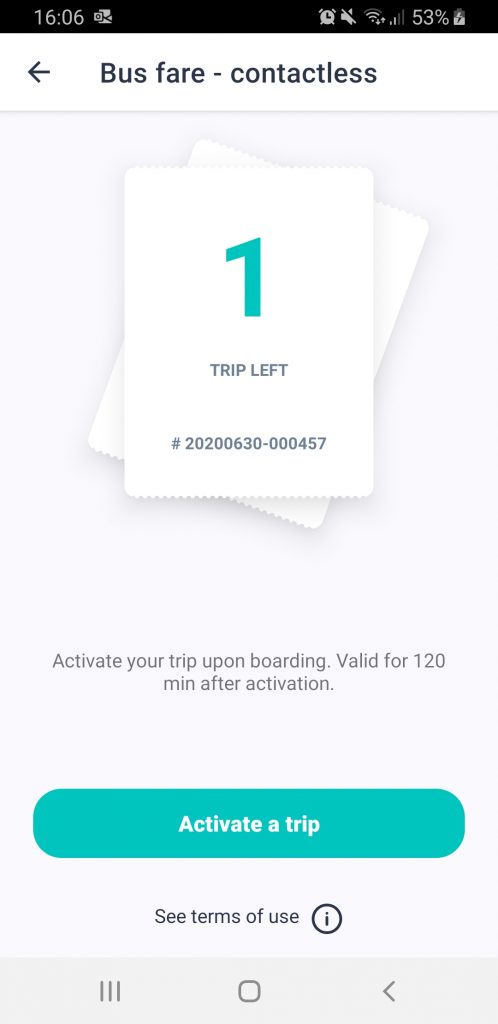 The Bus fare – contactless is valid for 120 minutes, for a single bus trip and a bus connection, but not for the metro or for commuter trains. You can check the remaining minutes in the Transit fares tab at any time. When the validity period is over, "Expired" will appear on the ticket.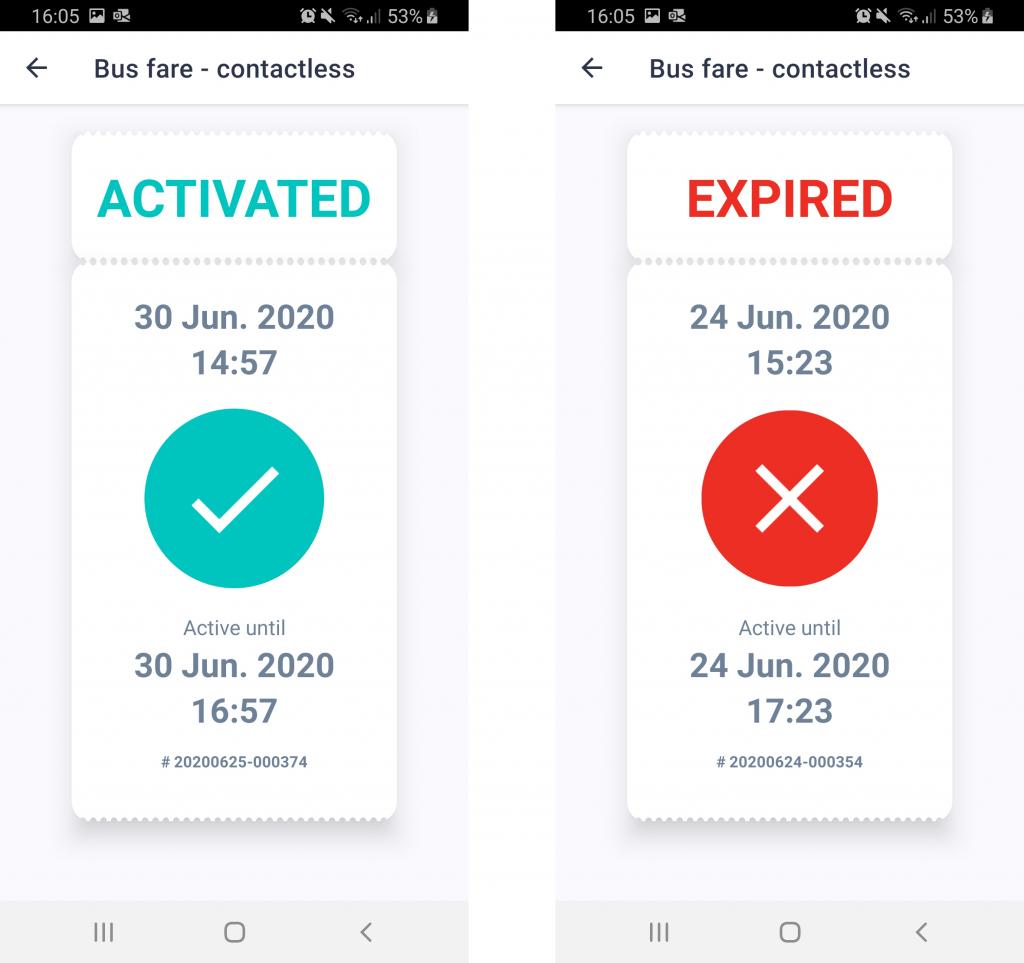 Using more than one ticket
You can buy and activate more than one ticket if you are travelling with other passengers.
To activate one or more tickets, simply repeat the previous steps with the tickets you already purchased. You can access a list of your purchased tickets in the Transit fare tab.
Ticket inspection
You must hold a valid ticket whenever you use public transportation services. With the Bus fare – contactless, you must show your activated ticket on the screen of your phone when boarding to ensure a visual inspection. When boarding at the front of the bus, please show your activated ticket to the driver.
Getting help with validating a ticket
If you experience any problem validating your ticket, please contact our support team: support_chrono@artm.quebec
Please note that public transit employees (drivers, inspectors) will not provide support regarding the Bus fare – contactless.
---
About the ticket purchasing feature for the Bus fare – contactless
Is my credit card information safe?
Protecting your privacy and personal data is a priority for us. The ticket purchasing feature in Chrono is provided by Stripe. Learn more about the Stripe Confidentiality Policy.
Information relating to your Chrono account and your usage of the app is protected by the Chrono Confidentiality Policy.
Can payment methods other than a credit card be used?
Currently, only credit cards are accepted.
How can I find help regarding the ticket purchasing feature?
Our tutorial includes the essential information about the Bus fare – contactless. If you need any additional help, contact our support team: support_chrono@artm.quebec
Even more!