It's all
on Chrono
Plan and manage all your trips in the Montreal metropolitan area by public, active or alternative transportation with the app.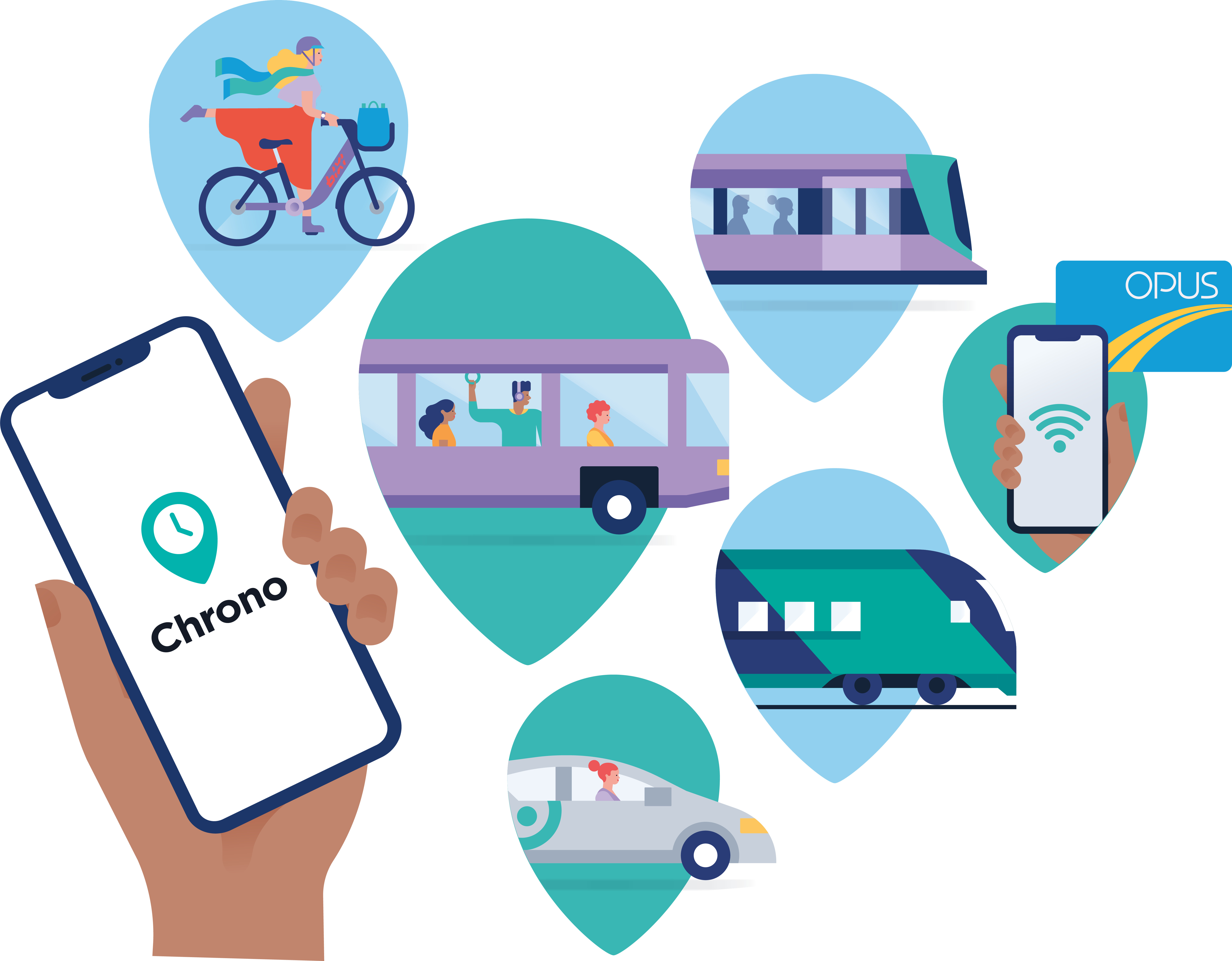 Real-time tracking
Track buses and trains in real time on the map so you don't waste a minute.
Learn more
Bike planner
Plan a trip by bike and see the fastest route to get to your destination.
Find the nearest BIXI station, see the number of bikes available and reserve yours with the app!
Learn more
Assistance and connectivity
With the Siri widget and voice commands, you can get help without even opening the app.
Learn more
Complete
network
information
Get network updates, including alternate routes due work on the REM and other roadwork.
Developed
with our
partners
The app is developed in Montréal in partnership with public transit operators in the metropolitan area.