Crowding level now included in Chrono!
15 December 2020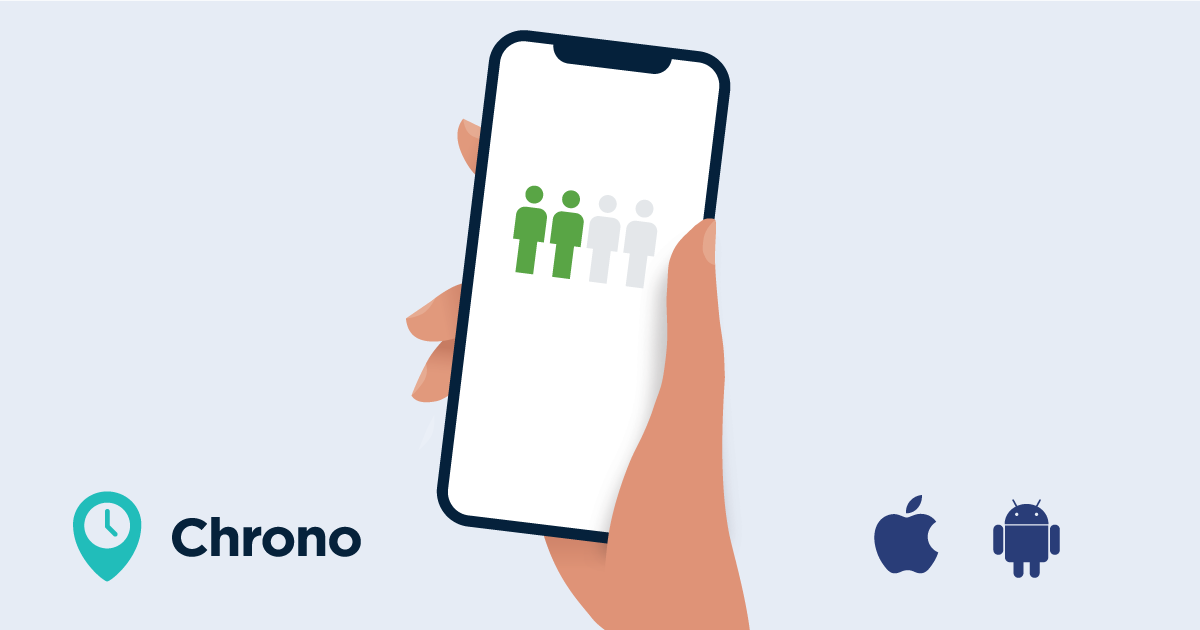 A few weeks ago, the Chrono team launched a new feature that tells you the crowding level on most exo and STM buses as well as trains.
From almost empty to nearly full, you get all the information you need to plan your trips. There are 5 crowding levels:*
Level 1: Empty (No colored silhouette)
Level 2: Almost empty (One green silhouette)
Level 3: Some seats available (Two green silhouettes)
Level 4: Standing room only (Three yellow silhouettes
Level 5: Nearly full (Four orange silhouettes)
Our goal is to extend this feature to all public transit services in the months to come.
Where can I find information on crowding level?
This information is added to the real-time arrival time and accessibility details on your favourite bus or train stops. By consulting your favourites directly on the home screen or on your Chrono widget, you will be able to see which upcoming bus or train best suits your travel preferences.
How does crowding data work?
Crowding data is a combination of real-time and historical data that make it possible to forecast the actual crowding level in various vehicles, depending on the day or arrival time. This predictive model complements data available in real time.
*Due to the various types of vehicle used, no level can guarantee social distancing of 2 metres between public transit users.
Even more!