All you need to get around the city
24 April 2020
When it comes to public transit or active transportation, Chrono has loads of information to make it easier to get around the Greater Montréal area.
Your personalized schedules in real time
Bookmarks and favourites
Once you've created an account, Chrono allows you to organize your schedules by creating a list of favourites that will appear directly on your home page. At a glance, you can see the next trips in real time or based on the schedule of your preferred bus, metro or train lines. If real-time tracking is available for your train or bus, it will appear on the Chrono map, so you can track its location.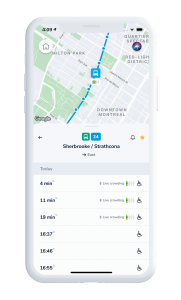 You can also create bookmarks for the places you visit most often. So you can name them to identify your favourite coffee shop, your workplace or your home. These bookmarks appear when you initiate a search in the trip planner.
Alerts and notifications
Do you want to get notifications on the status of the network for your favourite stops? Create personalized alerts to receive push notifications about service disruptions. For quicker access and an overall view, all alerts for your account will appear in your news feed.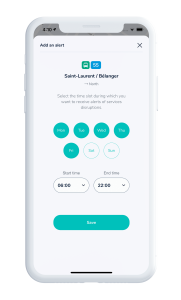 Remember to create a Chrono account to save all your favourites, even when the app is updated.
When you're planning a trip with Chrono, you can choose a departure or arrival time and prioritize your preferred mode of transportation so that you'll get suggestions tailored for you.
Are you a cyclist or BIXI enthusiast? Go to our All you need for cycling section.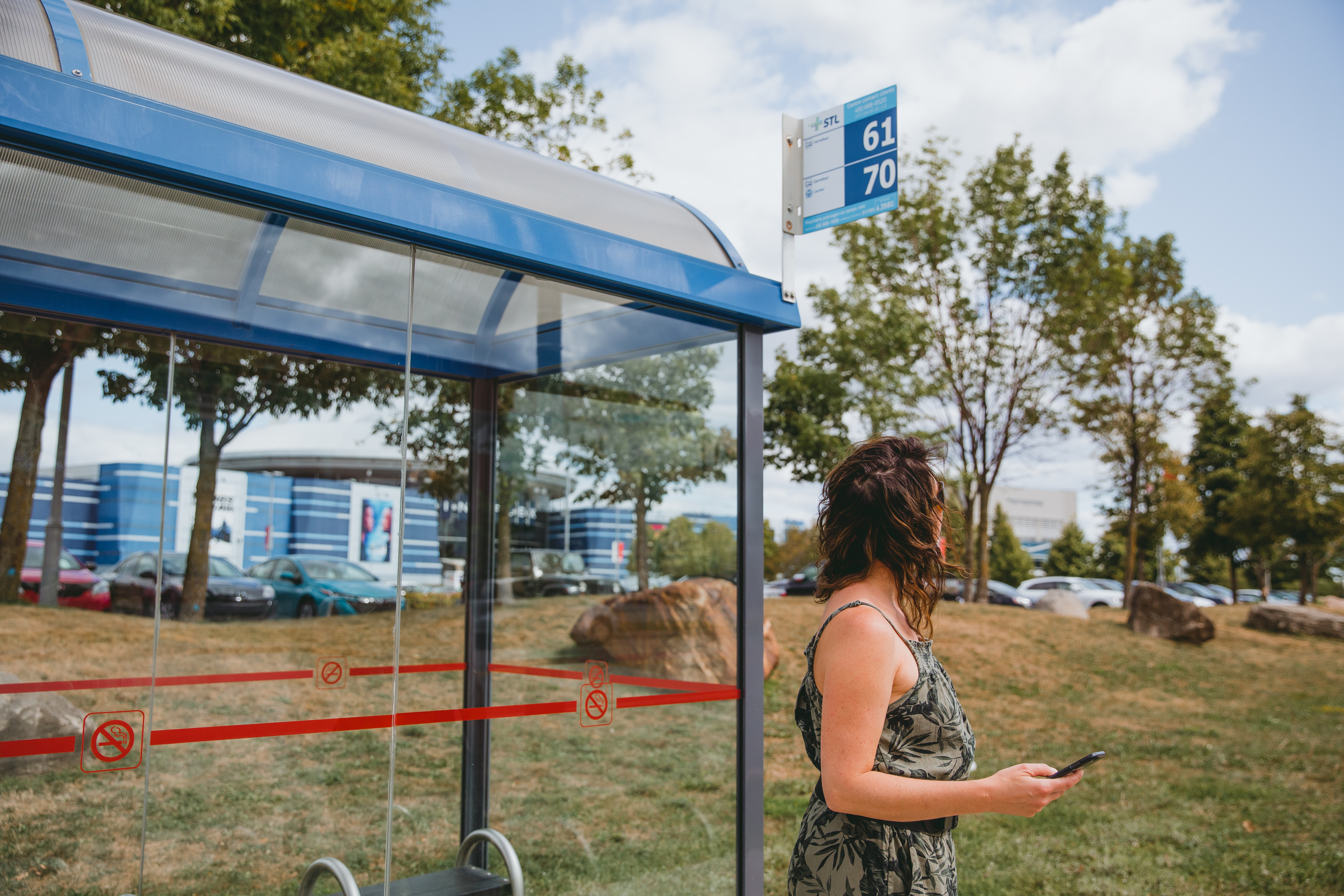 planification
traveler support
Even more!