All you need for cycling
8 May 2020
With its many features geared to cycling, Chrono helps you navigate bike trips, both for your daily commute and for weekend excursions.
Plan your bike trips
Chrono allows you to plan your bike route. On top of the public transit planning features, the bike trip planner now gives you a complete bike route and estimated travel time.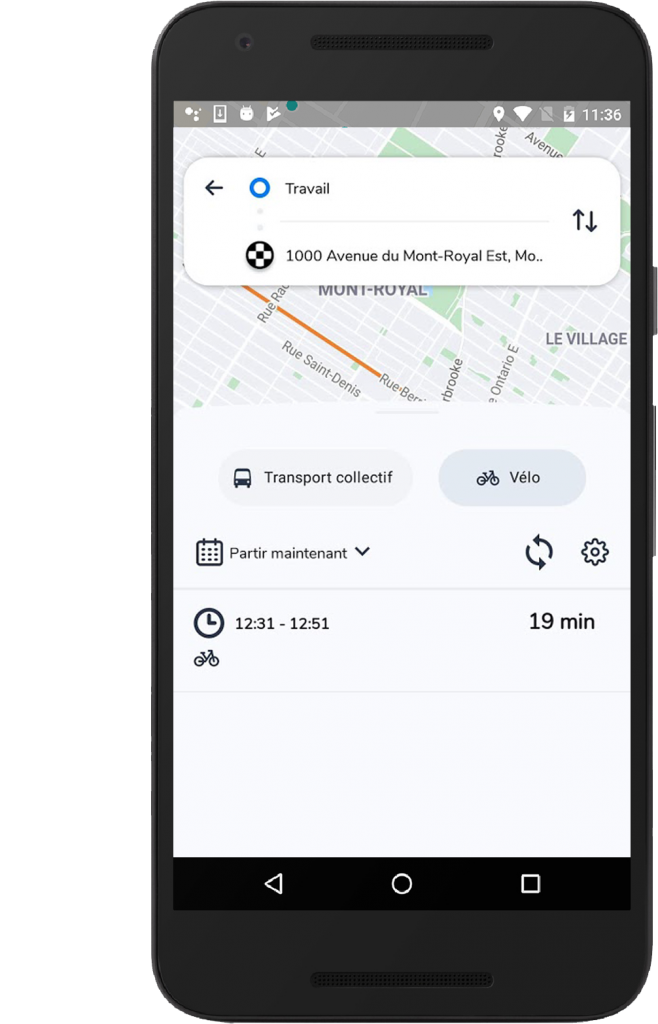 Locate a BIXI station, see how many bikes are available and even rent a BIXI through Chrono!
Do you want to do a quick tour of the city or enjoy the beautiful weather on your way to work? Rent a BIXI! Chrono helps you find nearby bike stations and lets you see how many BIXIs are available. If you already have a BIXI account, you can sync the BIXI app with Chrono to rent one directly through the Chrono app.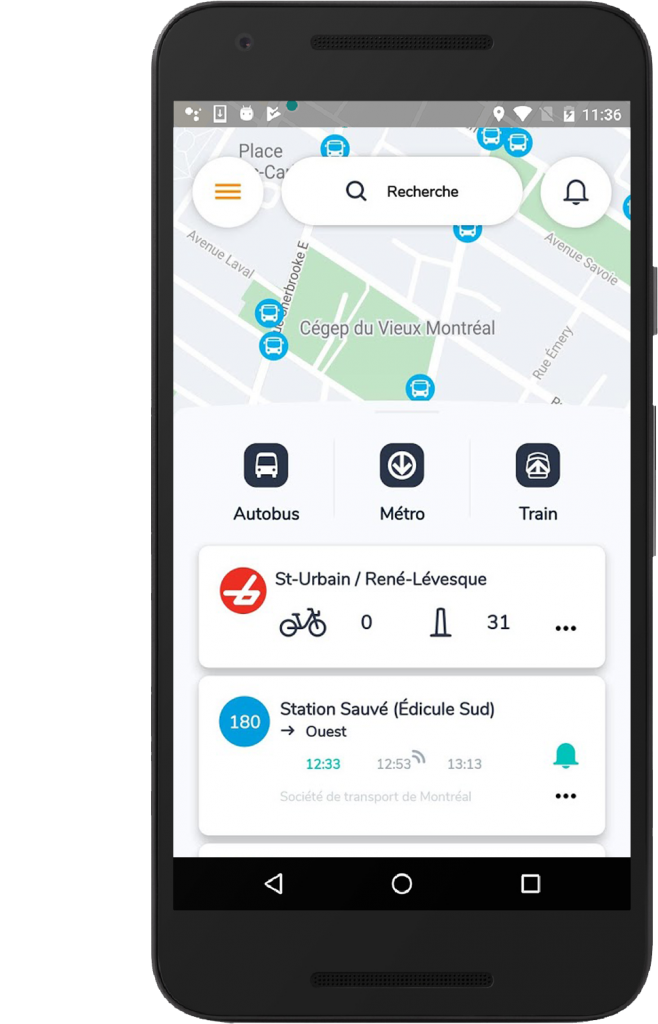 Remember to create a Chrono account to save all your favourites, even when the app is updated.
Even more!